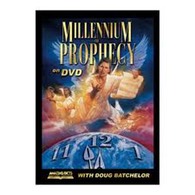 Scripture: Genesis 19:12-26,John 12:48,John 6:39
                                                                              Cities of Ash
What does the Bible teach about hell? Is there really a hell? Where is it located and who is in charge of hell? We learn that people receive their just rewards "at the last day", not immediately when they die. The dead are currently in their graves.
The next Millennium of Prophecy presentation  -  River of Life
These  DVD presentations are offered at Amazing Facts at the link below.
 http://www.afbookstore.com/item/i/DV-MPSET/n/Doug_Batchelor-Millennium_of_Prophecy_DVD_Set_by_Doug_Batchelo/
You can also view them at no charge at their site
http://www.amazingfacts.org/media-library/media-archives/t/millenium-of-prophecy/sq/3/o/17/th/c.aspx#