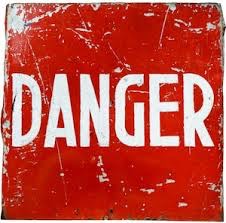 The church may appear as about to fall, but it does not fall. It remains, while the sinners in Zion will be sifted out--the chaff separated from the precious wheat. This is a terrible ordeal, but nevertheless it must take place.--2SM 380 (1886).  {LDE 180.5} 
Issues of Unity and Authority - NAD and the GC
Review of "Books of a New Order"
"Books of a new order would be written. A system of intellectual philosophy would be introduced." 1SM 204-205

"The things you have described as taking place in Indiana, the Lord has shown me would take place just before the close of probation. Every uncouth thing will be demonstrated. There will be shouting, with drums, music, and dancing. The senses of rational beings will become so confused that they cannot be trusted to make right decisions. And this is called the moving of the Holy Spirit. 
The Holy Spirit never reveals itself in such methods, in such a bedlam of noise. This is an invention of Satan to cover up his ingenious methods for making of none effect the pure, sincere, elevating, ennobling, sanctifying truth for this time. Better never have the worship of God blended with music, than to use musical instruments to do the work which last January was represented to me would be brought into our camp meetings. The truth for this time needs nothing of this kind in its work of converting souls. A bedlam of noise shocks the senses and perverts that which if conducted aright might be a blessing. The powers of satanic agencies blend with the din and noise, to have a carnival, and this is termed the Holy Spirit's working." E. G. White, Selected Messages, Vol. 2, 36.