Articles at the top are listed as most recent news. However, because of the quanity of reports we are only posting - as of 2/27 - the headlines, with some text and, if possible, the link for further reading.
Promises of Hope
Be strong and of a good courage, 
fear not, nor be afraid of them: 
for the Lord thy God, 
He it is that doth go with thee; 
He will not fail thee, nor forsake thee.       
Deuteronomy 31:6

Fear thou not; for I am with thee: 
be not dismayed; for I am thy God: 
I will strengthen thee;
 yea, I will help thee; 
yea, I will uphold thee with the right hand 
of my righteousness.  
 Isaiah 41:10
...for He hath said, 
I will never leave thee,
 nor forsake thee. 
Hebrew 13:5
Trust in the Lord with all thine heart; 
and lean not unto thine own understanding.

In all thy ways acknowledge him, 
and he shall direct thy paths.

Proverbs 3:5,6
"For God has not given us the spirit of fear, 
but of power, and of love, and of a sound mind" 
2 Timothy 1:7

And I will deliver thee out of the hand of the wicked, and I will redeem thee out of the hand of the terrible.     Jeremiah 15:21
Read Psalms 91 for Hope and Promises
...Thus saith the LORD unto you, Be not afraid nor dismayed by reason of this great multitude; for the battle is not yours, but God's.  2 Chronicles 20:15
These things I have spoken unto you, that in me ye might have peace. In the world ye shall have tribulation: but be of good cheer; 
I have overcome the world.  John 16:33
Events continue to change- and we will attempt to keep up with the truth of this "situation" as we are able.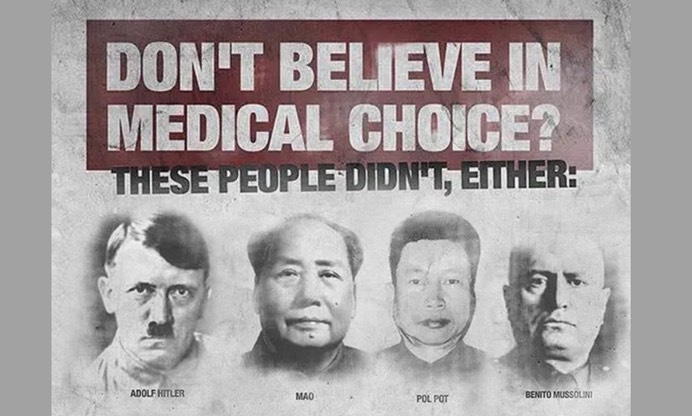 The COVID Vax-Scheme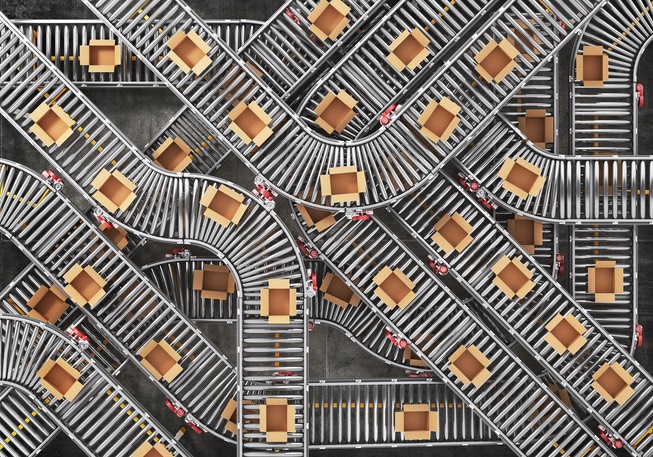 TOP 11 COVID-19 STATISTICS MAINSTREAM NEWS 
January 2021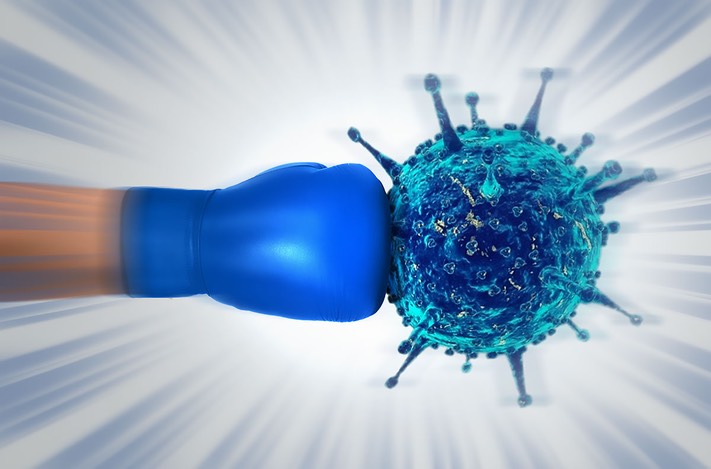 Jan 1, 2020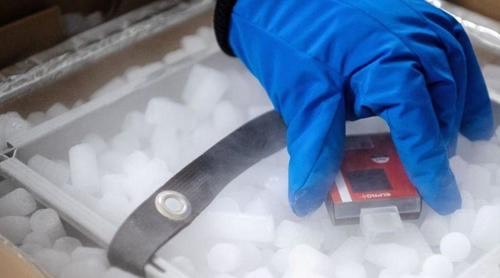 Swiss Patient Dies Shortly After Receiving Pfizer COVID Vaccine
Dec 31, 2020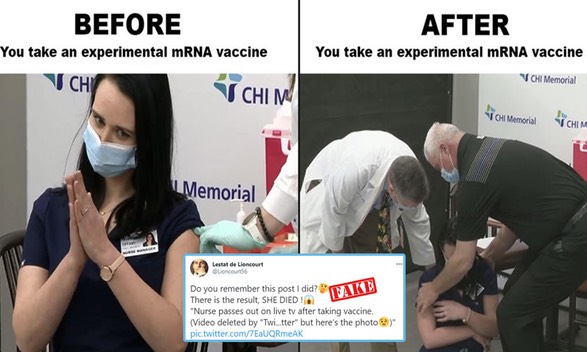 Nurse faints after front-line healthcare workers at CHI Memorial in Tennessee get their C0VID-19 vaccines.
This is a video but it says 'more than words' on the 
issues of this COVID-19 vaccine
UPDATE!
DIES After Taking Covid Vaccine

Dec 28, 2020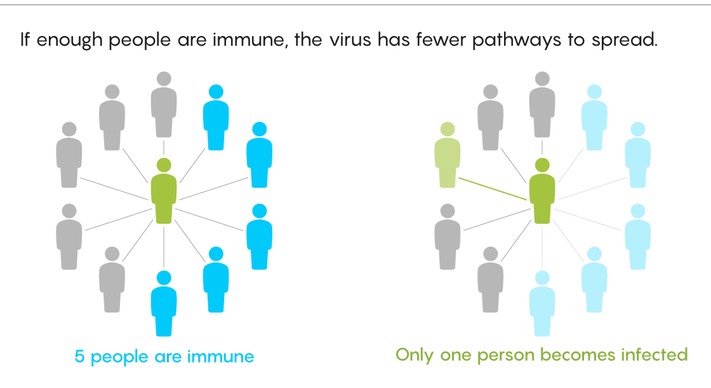 WHO Changes Definition Of 'Herd Immunity', Literally Re-Writing Hundreds Of Years Of Scientific Understanding, 
Dec 24, 2020
Over 3,000 - Almost 3%- Are 'Unable To 
Perform Normal Daily Activities' After 
Receiving The COVID-19 Vaccine
Dec 21, 2020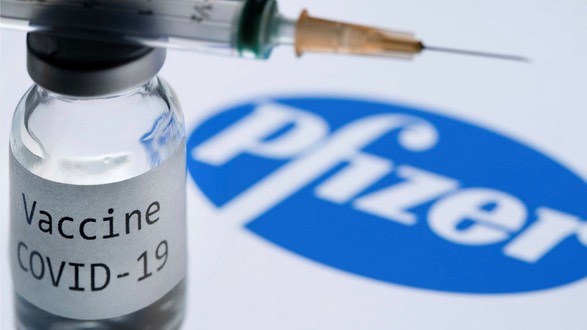 PFIZER CLINICAL TRIALS [UPDATE]: TWO PEOPLE DIE, FOUR DEVELOP BELL'S PALSY
Nov 9, 2020
The FDA announced this week that two trial participants have died after receiving their coronavirus vaccine, according to Reuters.
H-m-m-m… Didn't President Trump state last night - Decemember 8 - the vaccines are safe and will be ready for distribution later in December?

            Orthomolecular Medicine News Service
There are indications that Ebola may be one of the next false flag events to be released in the US in 2020… 
UPDATE 11/25/20

Tedros, former communist Ethiopian terrorist, and now and the president of the World Health Organization (who's highest financial contributor is Bill Gates, the leader in world population reduction) recently "suggested" Ebola might make a comeback in the U.S. The day before Tedros stated this, a well known alternative news editor stated - a reliable insider revealed the same information.
This information HERE (same "HERE" as below) reveals the patent for Ebola - owned by the CDC. (FYI - you cannot patent a natural biological.)
UPDATE 1/29/20
The fast infecting Wuhan Corona virus is in the family that Ebola is also in.
It differs from other viral corona viruses  by the long incubation period. The infected host is asymptomatic but is also contagious for up to two weeks before symptoms are expressed. The mortality rate is around 11% according to Zero Hedge. Might it be possible that vitamin C could help fight the new 2020  Wuhan coronavirus?
There are some disturbing features of this corona virus from Wuhan. 
 Click HERE to read two recent articles on this topic.
The article below also has video embedded in it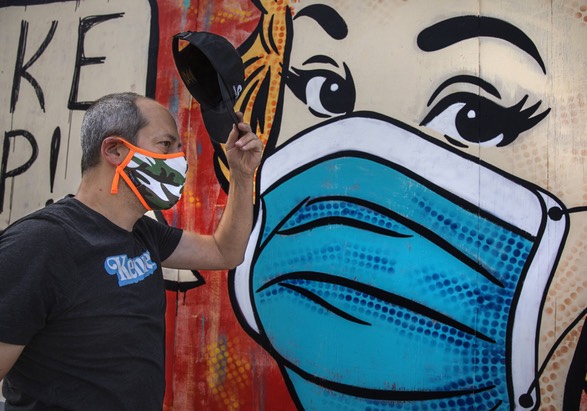 Masks Have No Significant Effect
November 23, 2020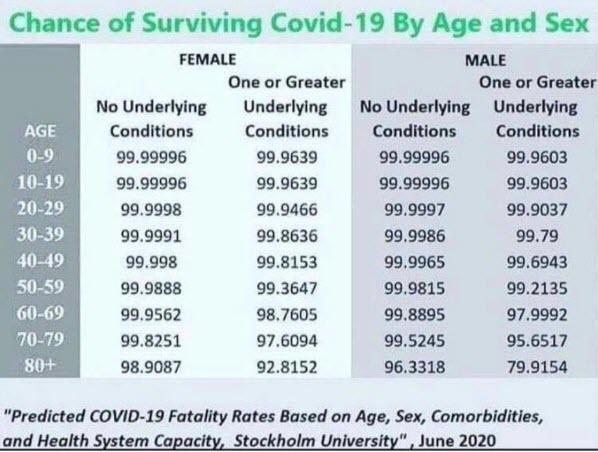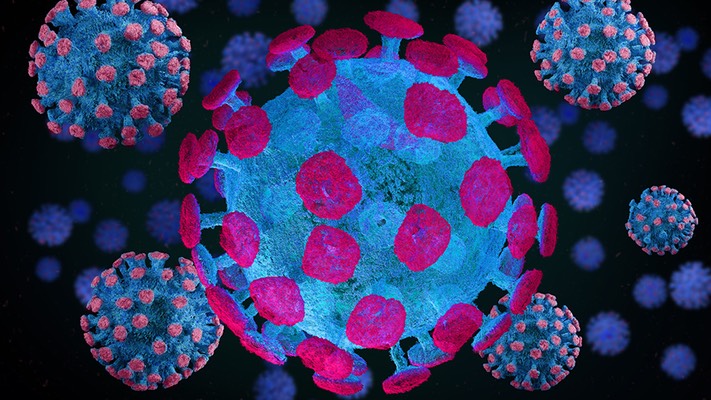 VACCINE DEATH WAVE: UK government posts bid for AI system to process the expected flood of COVID-19 vaccine injuries and side effects described as a "direct threat to patient life"
UNCENSORED AND INDEPENDENT MEDIA NEWS
November 16, 2020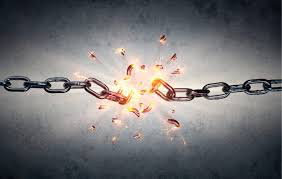 44,000 SCIENTISTS, PUBLIC HEALTH EXPERTS, AND CLINICIANS SIGN A DECLARATION THAT STATES LOCKDOWNS DON'T WORK
November 2020
Physicians:'Masks don't control viruses, 
the masks control you,' 
'The big deal is, they may be soft, and they may look okay, but this is George Orwell's boot on a human face forever if we don't get this off,' one doctor said about mask mandates.
The Cult Of The Brave New Normal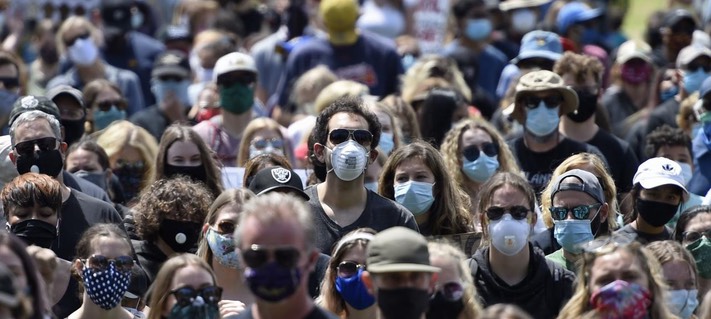 In March, it was just a three-week lockdown, to flatten the curve so as not to overwhelm the NHS. The narrative has quickly evolved. It has progressed from what seemed a reasonable idea of keeping NHS bed space free based on the completely false prediction that hospitals would be overwhelmed by patients suffering from COVID19.
October 26, 2020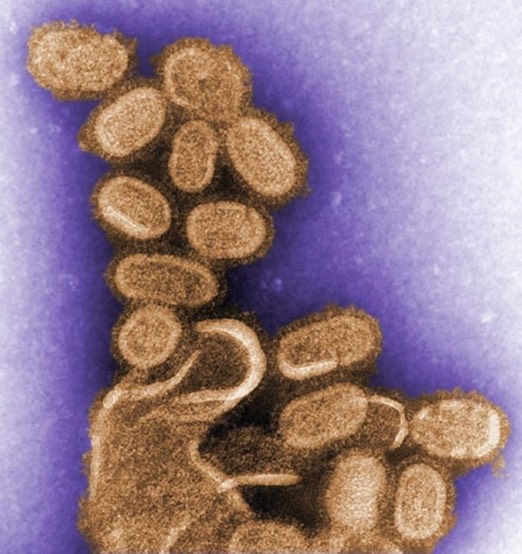 A colorized image of the 1918 virus  - the Spanish flu - taken by a transmission electron microscope (TEM).
Covid-19 isn't a pandemic plan, it's an EXTERMINATION plan for humanity
Webmaster note: This seems so outlandish we could call this a conspiracy theory… (Term coined by the CIA)
We really considered if this should be posted - except, it has the appearance of coming true - ESPECIALLY when considering the Great Controversy between God and satan over the last also 6,000 years.
satan is an alien and enjoys the prospect of human elimination. This is evident throughout Scripture.
In Matthew 24:22 Jesus states:
And except those days should be shortened, there should no flesh be saved: but for the elect's sake those days shall be shortened.

Scripture is not mentioned in this article, yet there is a strong application to the time just before Jesus returns. Get ready, get ready!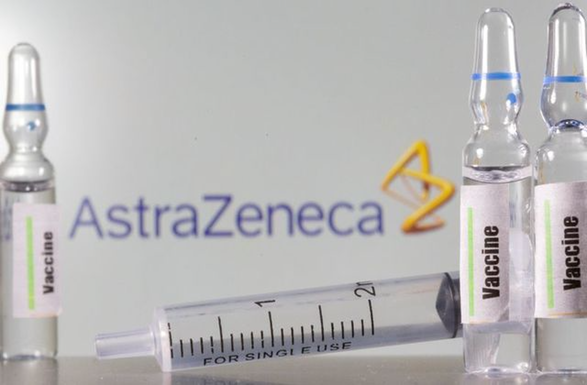 Volunteer in COVID-19 Vaccine Trial 
October 21, 2020

COVID-19 vaccine trial participant DIES…
 AstraZeneca downplays the death and 
continues the medical experiments on the
 remaining humans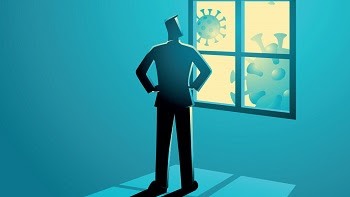 World leaders are planning new lock downs to introduce "The World Debt Reset Program" which includes universal basic income and vaccination requirements
October 2020

Are we being pushed into a One World System of Government?
Who benefits? Where is our Hope?
Coronavirus Directly Invades the 
[Webmaster note: Maybe]
Sept 10, 2020
NEWSMAX.COM
Coronavirus vaccine trial subjects report extreme exhaustion, shortness of breath, day-long headaches and shaking so violently that one of them cracked a tooth

October 1, 2020
UNCENSORED AND INDEPENDENT MEDIA NEWS
'Rogue' Chinese Virologist Joins Twitter, 
Publishes "Smoking Gun" Evidence COVID-19 Created In Lab
Dr. Li-Meng Yan, M.D., Ph.D., a virologist from China who recently fled the communist country as well as her prestigious job at Hong Kong University (HKU), is back in the news with claims that the Wuhan coronavirus (COVID-19) was created by Chinese scientists in a laboratory.

September 14, 2020
DO FACE MASKS WORK?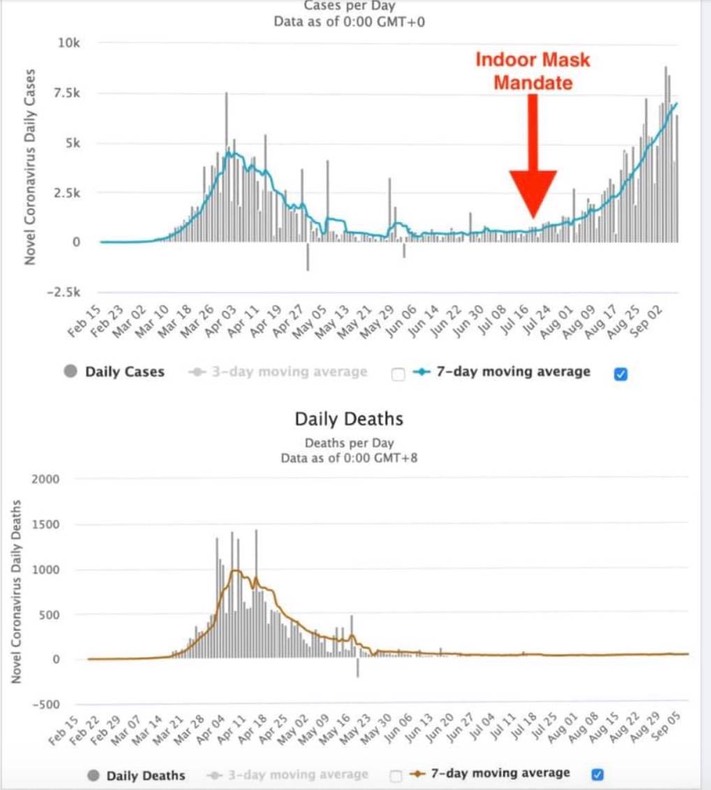 DO FACE MASKS WORK?
COVID-19 Mutation That's "10 Times More Infectious" Than The Original - Discovered In Malaysia                    August 17, 2020

World's Top Epidemiologists - Masks Don't Work!
Denmark boasts one of the lowest COVID-19 death rates in the world. As of August 4, the Danes have suffered 616 COVID-19 deaths, according to figures from Johns Hopkins University.
That's less than one-third of the number of Danes who die from pneumonia or influenza in a given year.
Despite this success, Danish leaders recently found themselves on the defensive. The reason is that Danes aren't wearing face masks, and local authorities for the most part aren't even recommending them.
In Sweden, where COVID-19 deaths have slowed to a crawl, public health officials say they see "no point" in requiring individuals to wear masks.

…and the CDC go back and forth in their recommendations…

August 10, 2020
Why are so many people "testing positive" when they've actually never been tested at all? 

July 24, 2020

In an obvious case of total science fraud, a huge number of people are "testing positive" for coronavirus even when they've never been tested at all.
That's right: They were NEVER tested, but received letters telling them they were infected. These "false positives," of course, also count toward the national infection totals.
We personally  know  people who have received letters as noted - and never been tested!
Bombshell as flu shots found to cause huge
 increase in coronavirus infections

Children who are vaccinated with flu shots have a 440 percent increase in risk of contradicting other respiratory infections such as coronavirus, researchers found in a published paper.
The finding reveals that influenza vaccines suppress the immune system, creating a vulnerability that can be exploited by other types of viruses which aren't influenza.
The upshot is that the mad push for flu vaccines being witnessed right now is actually pushing a second wave of coronavirus infections and deaths.
Titled, "Increased Risk of Noninfluenza Respiratory Virus Infections Associated With Receipt of Inactivated Influenza Vaccine," the study is found at this link at the National Library of Medicine: https://www.ncbi.nlm.nih.gov/pmc/articles/PMC3404712/


July 12, 2020
GOOD NEWS!!!
July 2, 2020
Click HERE to read the research PROVING the easy cure for COVID-19
Swine Flu From China Could Cause Another Pandemic, Fauci Says

An emerging virus discovered in pigs in China has traits similar to the 2009 swine flu and 1918 Spanish flu, Dr. Anthony Fauci, a member of the White House coronavirus task force, told a Senate committee on June 30, 2020.

We have found an interesting article from July 4, 2007, published in Science Daily
Titled: Scientists Describe How 1918 Influenza Virus Sample Was Exhumed In Alaska
Source: NIH/National Institute of Allergy and Infectious Diseases
Summary:  In an article in the journal Antiviral Therapy, scientists at NIAID narrate the story of how scientists discovered samples of the 1918 strain in fixed autopsy tissues and in the body of a woman buried in the Alaskan permafrost. The article places this discovery in the context of decades of research into the cause of pandemic influenza, and the authors detail the strange convergence of events that allowed them to recover and sequence the virus in the first place.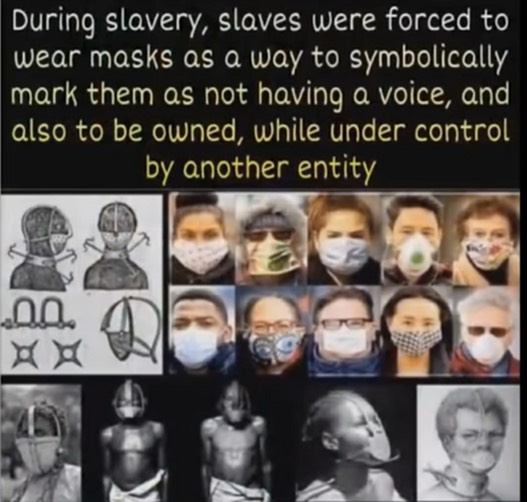 If masks make us dumber and sicker, who is gaining from this?
Yet medical "authorities" have lost all credibility by 
flip- flopping on everything from wearing masks to 
asymptomatic spread
6/24/20
Adding to the confusion in all this is the fact that the entire medical establishment has lost all credibility with an increasing number of America, mostly thanks to the wishy washy flip-flopping on key issues. For example, in February the U.S. Surgeon General was demanding that Americans stop buying masks, insisting they didn't work for the general public. Later, he claimed they magically did work after all.
In January, the WHO insisted that the coronavirus wasn't transmissible via humans, and in June, the WHO claimed there was near-zero asymptomatic spread of the virus among humans, contradicting the entire logical basis for social distancing and masks.
Dr. Fauci is widely known as a vaccine-pushing huckster, and the CDC is now seen to be nothing more than a fraudulent front for Big Pharma and the vaccine industry. Even worse, credible evidence has emerged that U.S. hospitals have been deliberately killing patients with covid-19 infections and "ventilator euthanasia" in order to collect more money from Medicare.
Thus, when so-called health "authorities" claim X number of infections or X number of deaths from covid-19, many Americans flat-out don't believe them anymore.
Breaking: WHO says virtually no spread by asymptomatic carriers, vaccines and masks pointless
June 9, 2020
In stunning news, after five months of claiming the coronavirus could spread via "asymptomatic carriers," necessitating the lockdowns, the mask policies and mandatory vaccines, the WHO has now declared there is virtually no spread at all through asymptomatic carriers.
All at once, the WHO just obliterated any last shred of any argument in favor of mandatory vaccines, masks, lockdowns, quarantines or contact tracing.
This announcement should end all lockdowns and terminate vaccine research. It's all pointless now, since the WHO says covid-19 can only be spread by people with obvious symptoms who are very easy to spot (and avoid).
WHO Says Covid-19 Asymptomatic Transmission Is 'Very Rare'
Jun.08 -- Maria Van Kerkhove, head of the World Health Organization's emerging diseases and zoonosis unit, says transmission of the coronavirus by people who aren't showing symptoms is "very rare." She spoke Monday at a briefing in Geneva.

This just sent to us, by a friend of ours, a physician's wife.
  May 30, 2020
My daughter. 19 yrs old. Healthy. Frontline worker at a huge grocery store chain. Started feeling sick about two weeks ago. Side and back pain. Nausea. Chest pain. Primary doc sent her for chest x-ray. Something "lit up" on right side. Sent for MRI. Cat scan. Ultrasound of back and abdomen areas. NOTHING. While at work was unable to breathe. Chest pain. Rushed to E.R. Quarantined. Tested for covid. Young. By herself because no one can be with her. Turns out its pleurisyAn infection of the outside of the lining of the lungs. They basically tell her: It's because she has been wearing a mask for over 8 hours a day 5-6 days a week. Breathing in her own bacteria. Carbon dioxide. Caused an infection. And now she is in severe pain. Has to be off work with no pay. 
But you wont see that on social media! She's 19. Healthy. And now is bed bound and struggling to breathe. Antibiotics. Steroids. Breathing treatments.
"We Sent Them Samples Of A Goat, A Papaya & A Pheasant": Tanzanian President Catches WHO In Epic Lie
As the number of confirmed coronavirus cases explodes across Africa, the creeping involvement of the WHO has made some leaders suspicious of the NGO. Tanzanian President John Magufuli was growing suspicious of the organization, so he reportedly decided to investigate whether the organization was as trustworthy and reliable as it claimed to be.
He played what the local press described as "a trick" on the organization: He sent the WHO samples of a goat, a papaya and a quail for testing.
All three samples reportedly tested positive. When the president heard the news, he reportedly confronted the WHO, then kicked the organization out of the country. Though, to be sure, the WHO has yet to comment on the situation.

May 10, 2020


Vitamin C and Coronavirus: Not a Vaccine;
May 4, 2020
Successful vitamin C treatment of patients with 
COVID-19 infection. YES!
Natural Anti-Virals For Coronavirus (COVID-19) (live linked)
March 19, 2020
America's New Breadlines Are Growing…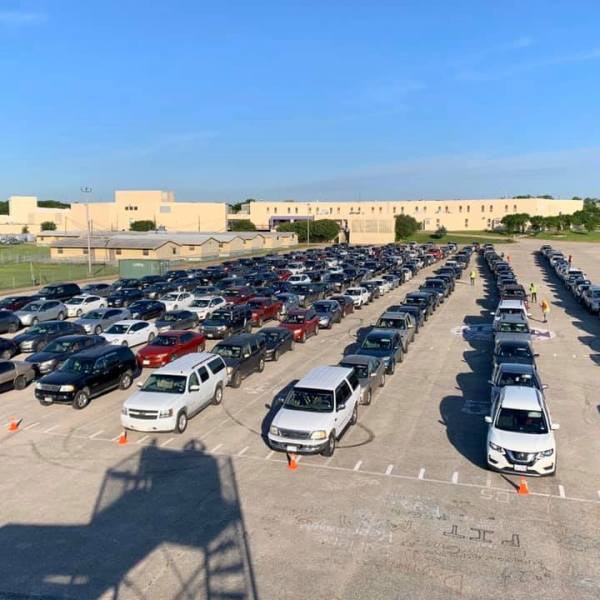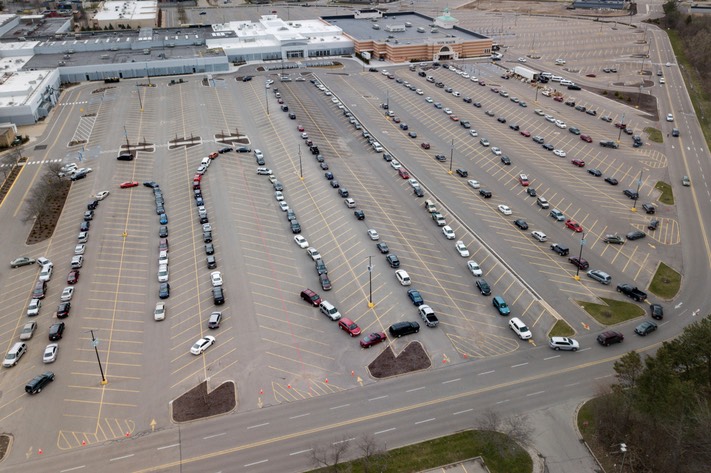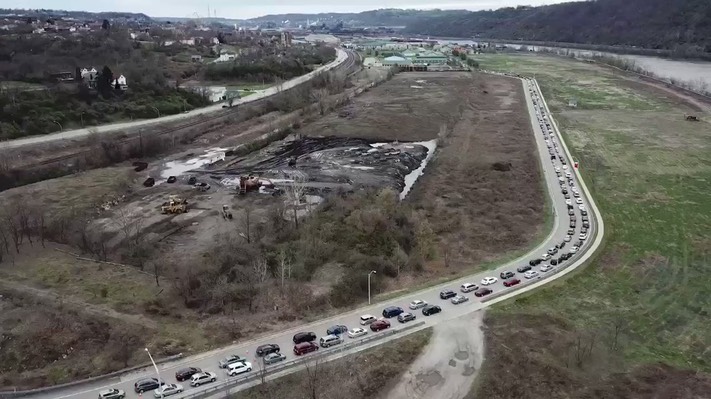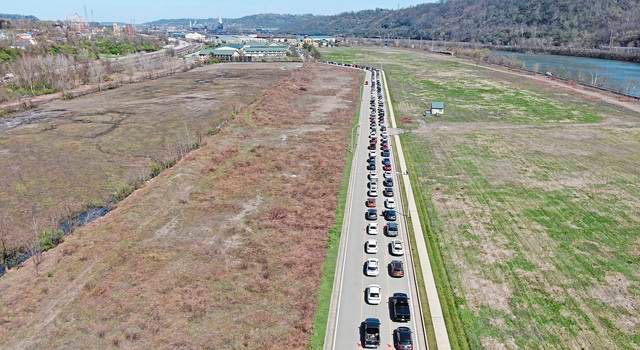 Food Rotting in the Fields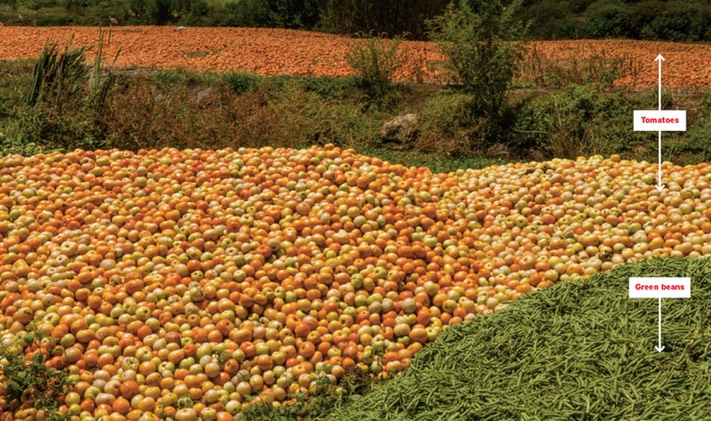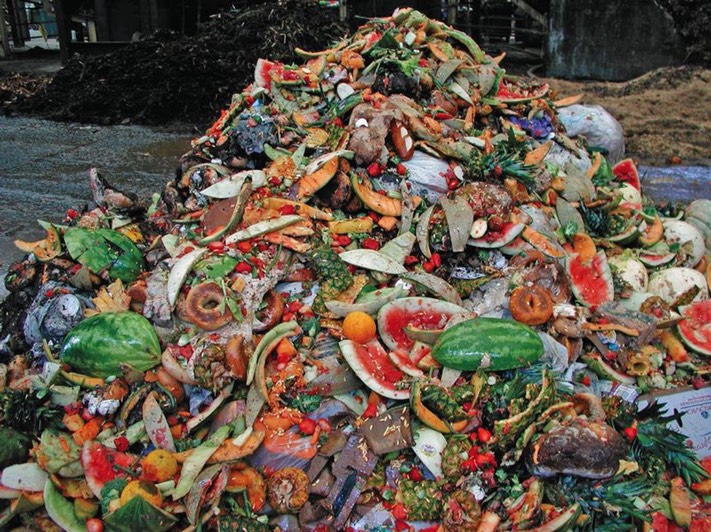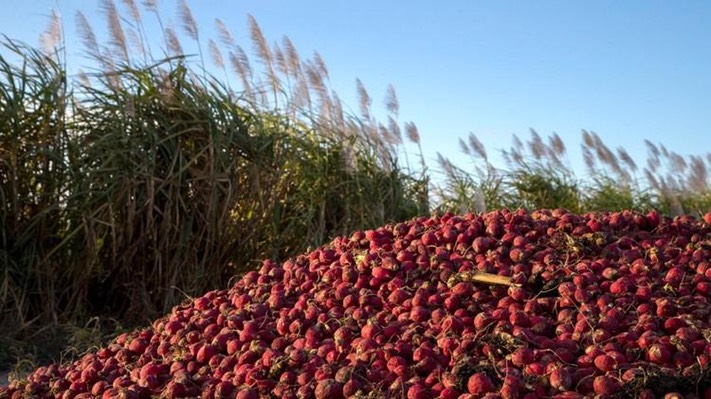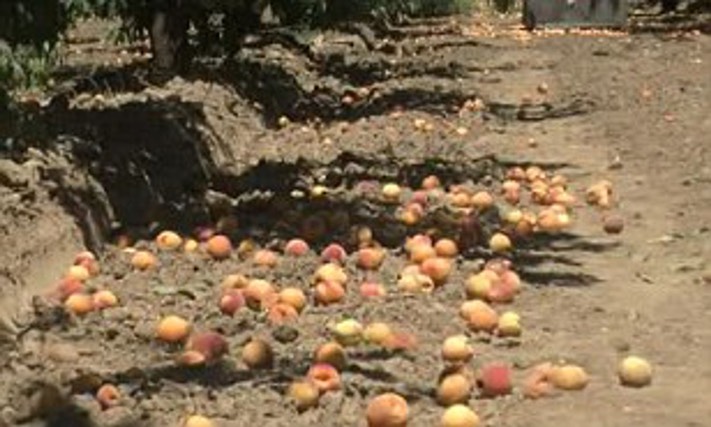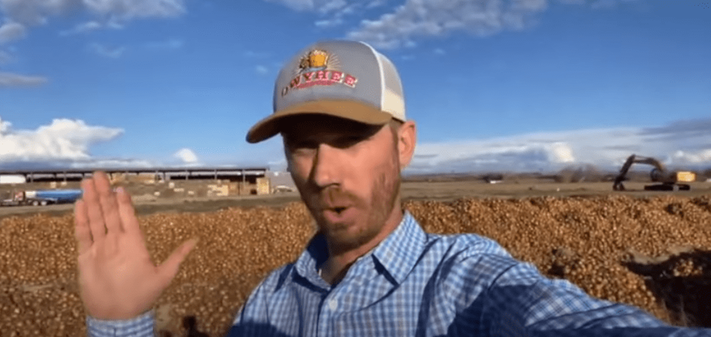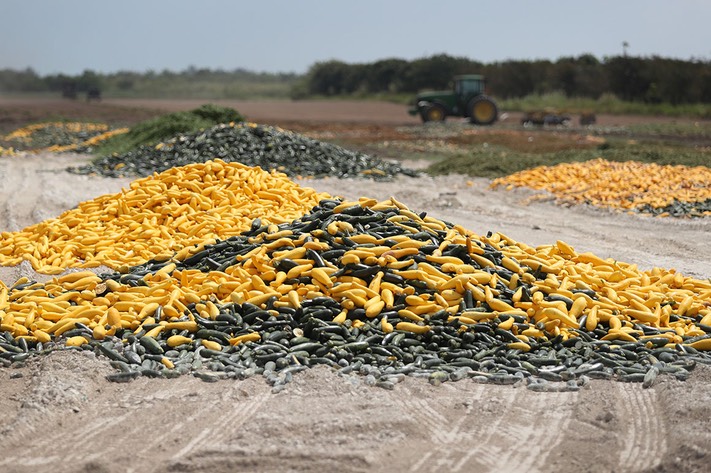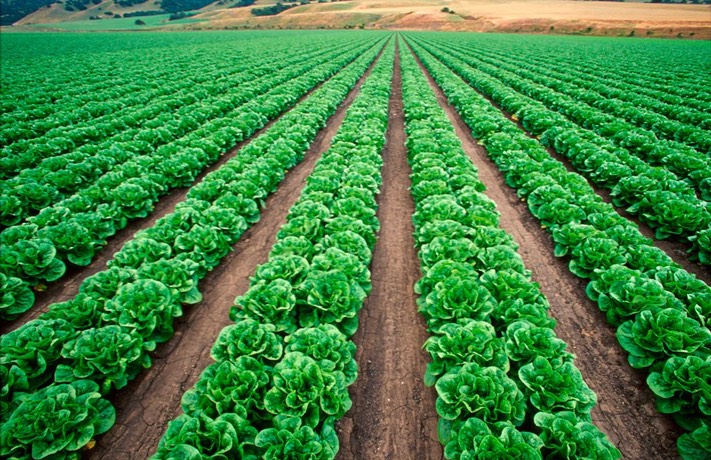 Lettuce - ready to pick - but no harvesters - and limited markets; 
so it will be left to rot and plowed under.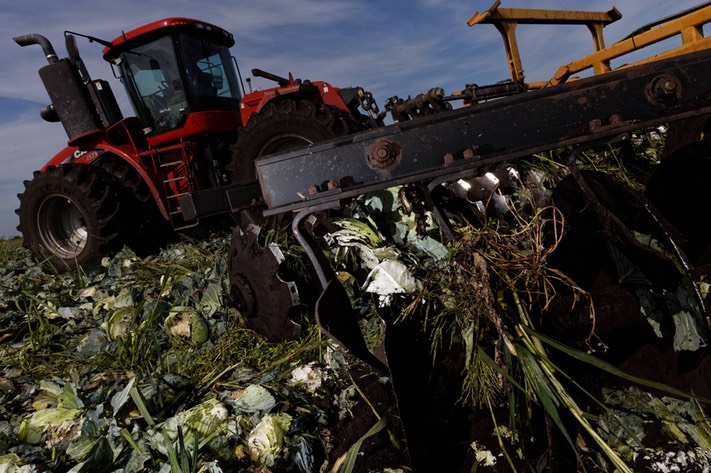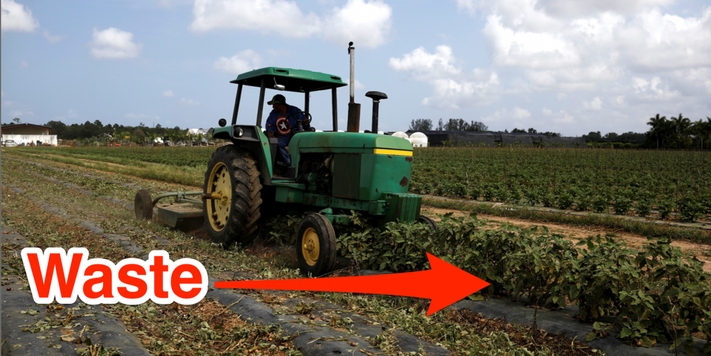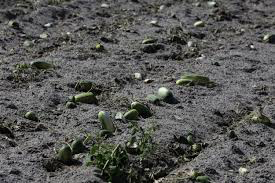 Over the past month, the American economy has collapsed into a depression, with the most significant unemployment spike in history. Millions of people have just lost their jobs, and as we've been documenting, food bank networks across the country are becoming overwhelmed. 
We recently said that some food banks had seen an eightfold increase in the number of people asking for food. The National Guard has been deployed to food banks in Cleveland, Pittsburgh, and Phoenix, to make sure supply chains do not breakdown, which if food shortages did materialize, it could lead to a "social bomb," triggering civil unrest. 
"I've been in this business over 30 years, and nothing compares to what we're seeing now. Not even when the steel mills closed down did we see increased demand like this," said Sheila Christopher, director of Hunger-Free Pennsylvania, which represents 18 food banks across 67 counties.
Today's food bank lines resemble 'breadlines' from the 1930s. However, this time around, Americans are not standing around city blocks waiting for soup, they're sitting in mile-long traffic jams outside donation centers waiting for a care package. 
April 8, 2020

 Nearly every person dying from the coronavirus 
likely has these three things in common
                        March 31,2020
21 Million Fewer Cellphone Users in China May Suggest a High CCP Virus Death Toll March 24, 2020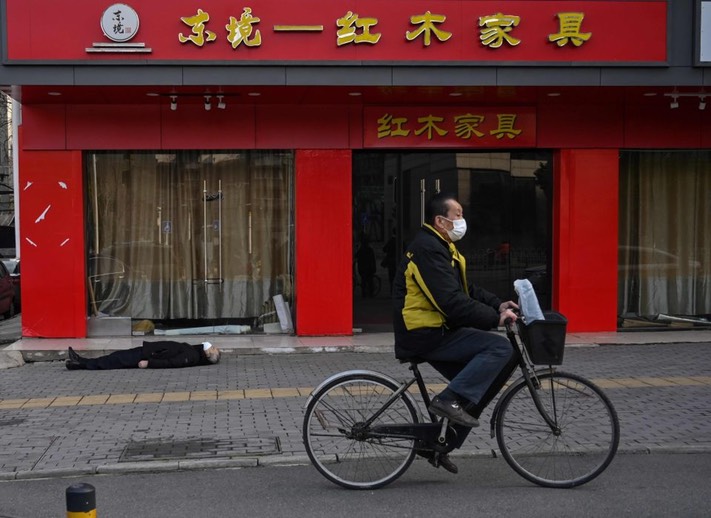 A man wearing a face mask cycles past the body of a man who collapsed and died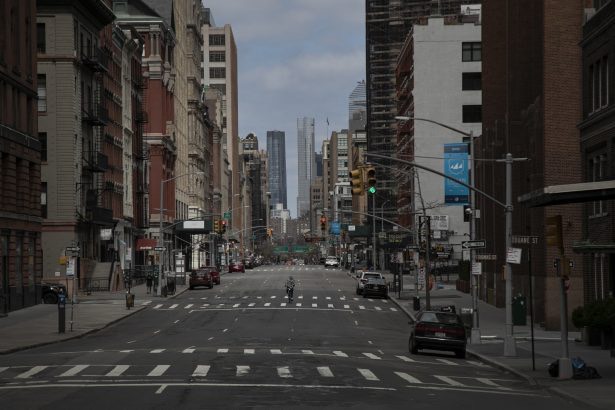 A cyclist rides his bicycle down the middle of a main road in downtown New York City on March 22, 2020. 
           ALERT!!             

Advanced knowledge? CDC started hiring  (live linked) QUARANTINE program managers last November to cover quarantine centers in Texas, California, New York, Washington, Illinois, Massachusetts and more
March 20, 2020
Anti-Malaria Drug Shows Promising Results In Treating COVID-19 
While several drugs are currently being tested to treat COVID-19, an inexpensive anti-malaria drug that's been around for over 70 years has been shown to halt coronavirus in patients who have mild to moderate symptoms.

                                      March 19, 2020

If hydroxychloroquine is so ineffective for the current covid-19 "crisis", why is it so hard to get now? It used to be widely available for many years and many applications...
written by ron paul 
March 16, 2020
Perhaps we should look at this another way…
"Mission Accomplished"?: President Xi Declares
 Victory Over Coronavirus In Visit To Wuhan 
March 10, 2020
President Xi is making his second major public visit since the outbreak began in late December. This time, he's traveling to Wuhan - the epicenter of the outbreak - in what appears to be a "Mission Accomplished" moment for the leader of the world's largest country in its battle against the novel coronavirus and Covid-19.

News Media Attacks Vitamin C Treatment of COVID-19 Coronavirus March 1, 2020
A MUST read.
Yet Ascorbate is a Proven, Powerful Antiviral
by Andrew W. Saul, Editor-in-Chief
(OMNS Mar 1, 2020) First of all, the naysayers are too late. Vitamin C is already being used to prevent and treat COVID-19 in China and in Korea. And it is working. 
Here is a verified official statement from China's Xi'an Jiaotong University Second Hospital:
"On the afternoon of February 20, 2020, another 4 patients with severe coronavirus pneumonia recovered from the C10 West Ward of Tongji Hospital. In the past 8 patients have been discharged from hospital. . . [H]igh-dose vitamin C achieved good results in clinical applications. We believe that for patients with severe neonatal pneumonia, and for critically ill patients, vitamin C treatment should be initiated as soon as possible after admission. Numerous studies have shown that the dose of vitamin C has a lot to do with the effect of treatment. High-dose vitamin C can not only improve antiviral levels, but more importantly, can prevent and treat acute lung injury (ALI) and acute respiratory distress (ARDS)."
Here is a report from Korea: 
"At my hospital in Daegu, South Korea, all inpatients and all staff members have been using vitamin C orally since last week. Some people this week had a mild fever, headaches and coughs, and those who had symptoms got 30,000 mg intravenous vitamin C. Some people got better after about two days, and most had symptoms go away after one injection." (Hyoungjoo Shin, M.D.)
There are at least three high-dose intravenous vitamin C studies underway in China. Literally by the truckload, tons of vitamin C has been sent into Wuhan. 
Here is a report from a physician in China:
"We need to broadcast a message worldwide very quickly: Vitamin C (small or large dose) does no harm to people and is the one of the few, if not the only, agent that has a chance to prevent us from getting, and can treat, COVID-19 infection. When can we, medical doctors and scientists, put patients' lives first?" (Richard Z. Cheng, MD, PhD, International Vitamin C China Epidemic Medical Support Team Leader)
News media attacks on vitamin C are centered on false allegations of dangers with megadoses. This tactic lets the media ignore the truth that even LOW doses of vitamin C reduce symptoms and death rates. Do not let the media spin this issue. Advocates of vitamin C are medical doctors, not spin doctors. They are experienced, credentialed clinicians who have read the science, a small sample of which follows: 
Even small supplemental amounts of vitamin C can keep severely ill patients from dying. 
[Hunt C et al. Int J Vitam Nutr Res 1994;64:212-19.] 

Infants with viral pneumonia treated with vitamin C had reduced mortality. 
[Ren Shiguang et al. Hebei Medicine 1978,4:1-3] 

Moderate doses of vitamin C shortened ICU stay by 97% in a subgroup of 1,766 patients 
[Hemilä H, Chalker E. Nutrients. 2019 Mar 27;11:4.] 

200 mg of vitamin C reduced duration of severe pneumonia in children. Oxygen saturation was improved in less than one day. 
[Khan IM et al. J Rawalpindi Med Coll (JRMC); 2014;18(1):55-57]
The Orthomolecular Medicine News Service, and its editorial board of nearly four dozen physicians, academics and health professionals (listed below) feel it is necessary to report on what the advertiser-supported, corporate-controlled commercial media refuses to acknowledge: even small amounts of vitamin C dramatically decrease severity of symptoms, and increase survival rates, among severely ill viral patients. Large doses work better. Intravenous large doses work better still. 
OMNS has been relentlessly reporting on this for weeks: 
Feb 28, 2020 Vitamin C and COVID-19 Coronavirus
Feb 23, 2020 TONS OF VITAMIN C TO WUHAN: China Using Vitamin C against COVID
Feb 21, 2020 Three Intravenous Vitamin C Research Studies Approved for Treating COVID-19
Feb 16, 2020 Early Large Dose Intravenous Vitamin C is the Treatment of Choice for 2019-nCov Pneumonia
Feb 13, 2020 Coronavirus Patients in China to be Treated with High-Dose Vitamin C
Feb 10, 2020
VITAMIN C AND ITS APPLICATION TO THE TREATMENT OF nCoV CORONAVIRUS: How Vitamin C Reduces Severity and Deaths from Serious Viral Respiratory Diseases
Feb 2, 2020 Hospital-based Intravenous Vitamin C Treatment for Coronavirus and Related Illnesses
Jan 30, 2020 Nutritional Treatment of Coronavirus
Jan 26, 2020 Vitamin C Protects Against Coronavirus
The greatest danger with COVID-19 coronavirus is illness progression to SARS (Severe Acute Respiratory Syndrome) and pneumonia. Physicians have successfully used vitamin C against viral pneumonia since the 1940s. That's the point made in a 10-minute video that was abruptly removed from YouTube, supposedly for being a violation of their "community standards":  https://www.brighteon.com/646ad120-775a-4464-a0d1-609be7a0a9dc
OMNS favors a community of people of all nations dedicated to immediately employing all existing, science-based measures to stop a dreaded disease for which there is no conventional cure. Vitamin C is available now. It is not new. And it is not "unproven." Vitamin C has been used as an antiviral since the 1930s. (1) It has been used in very high injected doses since the 1940s. (2) In the decades since, vitamin C has been used for influenza, SARS and viral pneumonia. (3) 
"Vitamin C can truthfully be designated as the antitoxic and antiviral vitamin." 
(Claus W. Jungeblut, M.D., Professor, Columbia University College of Physicians and Surgeons) 
All OMNS releases are duly referenced to the research literature. Yet if you post what you are reading now on Facebook, it is likely to be blocked or labeled "false information." Since when is reviewing the medical literature "fake news"? 
It is our editorial viewpoint that withholding vitamin C treatment information from the public withholds it from the patient.
We accuse the media of negligence. They can correct this any time. 
Until they do, we will do it for them. 
References
(1) Jungeblut CW. Inactivation of poliomyelitis virus by crystalline vitamin C (ascorbic acid). J Exper Med 1935. 62:317-321.
Jungeblut CW. Vitamin C therapy and prophylaxis in experimental poliomyelitis. J Exp Med, 1937. 65: 127-146.
Jungeblut CW. Further observations on vitamin C therapy in experimental poliomyelitis. J Exper Med, 1937. 66: 459-477. 
Jungeblut CW, Feiner RR. Vitamin C content of monkey tissues in experimental poliomyelitis. J Exper Med, 1937. 66: 479-491.
Jungeblut CW. A further contribution to vitamin C therapy in experimental poliomyelitis. J Exper Med, 1939. 70:315-332. 
Saul AW. Taking the cure: Claus Washington Jungeblut, M.D.: Polio pioneer; ascorbate advocate. J Orthomolecular Med, 2006. Vol 21, No 2, p 102-106. http://www.doctoryourself.com/jungeblut.html and http://orthomolecular.org/library/jom
(2) http://orthomolecular.org/resources/omns/v16n09.shtml and http://www.orthomolecular.org/resources/omns/v09n16.shtml Frederick Robert Klenner's papers are listed and summarized in Clinical Guide to the Use of Vitamin C (ed. Lendon H. Smith, MD, Life Sciences Press, Tacoma, WA, 1988. This book is posted for free access at http://www.seanet.com/~alexs/ascorbate/198x/smith-lh-clinical_guide_1988.htm
(3) Cathcart RF. (1981) Vitamin C, titrating to bowel tolerance, anascorbemia, and acute induced scurvy. Med Hypotheses. 7:1359-76. http://www.doctoryourself.com/titration.html
Cathcart RF. (1993) The third face of vitamin C. J Orthomolecular Med, 7:197-200. Free access at http://www.doctoryourself.com/cathcart_thirdface.html
Additional Dr. Cathcart papers are posted at http://www.doctoryourself.com/biblio_cathcart.html
Nutritional Medicine is Orthomolecular Medicine
Orthomolecular medicine uses safe, effective nutritional therapy to fight illness. For more information: http://www.orthomolecular.org