Although researchers have not been able to link violent criminals and violent video games, studies have shown that those young people most likely to get into trouble at school and most likely to bully other students are also most likely to play violent video games. This violence can also occur in the home.
The following video is of Judge James Burge. He discusses the case a young man who shot his parents—killing his mother and wounding his father—after they confiscated his video gaming console:
In August 2005, the American Psychological Association issued a resolution on violence in video games and interactive media, stating that "perpetrators go unpunished in 73 per cent of all violent scenes, and therefore teach that violence is an effective means of resolving conflict."i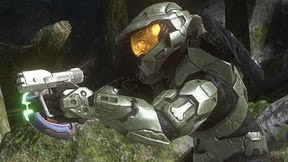 We have seen that both music and the television have strong influences on our minds, and can induce a hypnotic-like state. Video games are no different. In fact, games are likely more of an influence on behavior.
When watching a violent TV show or listening to angry music, we allow ourselves to be shaped by those principles by letting them into our brain. However, we do not actually act out the violence. Video games, on the other hand, invoke the players to actively participate in the violent behavior through their game character.
We always need to be careful what we are letting into our brains, and need to be especially wary when participating in activities that cause us to act contrary to God's principles. God has saved us and called us to a holy life (see 2 Timothy 1:9). Let us, therefore, out of love for God and gratefulness for Christ's saving work, follow the wise words of Paul:
Finally, brethren, whatsoever things are true, whatsoever things are honest, whatsoever things are just, whatsoever things are pure, whatsoever things are lovely, whatsoever things are of good report; if there be any virtue, and if there be any praise, think on these things.
For more information on video games, brain activity, and violence, watch Little Light Ministries' film Artificial Atmosphere.