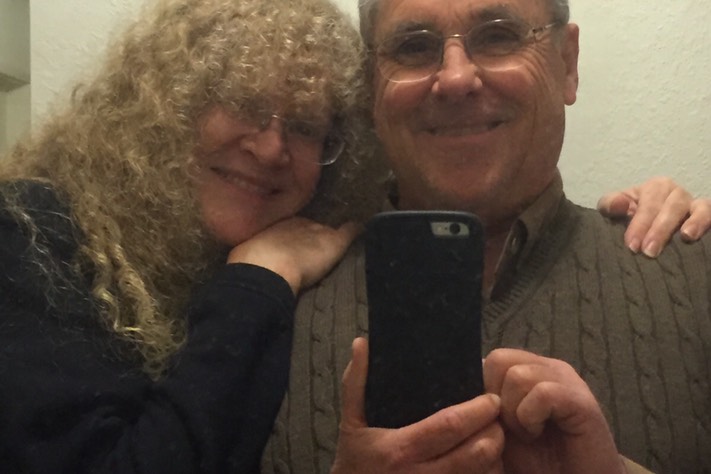 EMERGENCY HOSPICE NOTIFICATION AND CARLYE'S DESIRE TO REPRINT "THE MIND OF CHRIST" BOOKLET

HOSPICE

A sudden change in Carlye's condition has occurred. CT and MRI scans show significant hydrocephalus (swelling) in her brain.

All of her treatments, tests, physicians visits and certain medications have been halted.

The prognosis, her life expectancy has been cut short, we have been counseled by her physicians to get ready.

Her cognitive ability and communication is strong, however word finding can be a difficult at times, especially when she is fatigued.

She is in a hospital bed under the care of hospice in the living room of our home. During the night, I sleep beside her on a day bed.

This room was chosen primarily because of the views of her extensive gardens: the English garden, creek and forest to the south and her vast rose collection which lines the pathways that meander through the fruit orchard to the east.

Regarding the southern view, because of the close proximity of the creek, many different kinds of animals have been spotted over the years, examples are: mountain lion, bear, coyote, fox, bobcat, raccoon, skunk, possum and a large variety of birds including eagles, red shouldered and red tailed hawks, turkey, vultures, quail and the beautiful sight and haunting sound of the pileated woodpecker.

As a lover of flora and fauna, my wife has often said:  "Where there is water, there is life."

LEGACY

Carlye and I have just reviewed how the Lord has led in our lives and blessed our efforts to bring truth before the people.

We are grateful for all of the publications, websites, seminars/symposiums and major literature distribution that we have had the privilege of being part of these past seventeen years.

I asked her this question as we were going through the list of our printed booklets:

"Which of these would you like to see emphasized and reprinted? 

Her answer was instantaneous and crystal clear:


"The Mind of Christ!"

This is her consummate editorial work on the subject of righteousness by faith in the context of the final generation.

We are switching the fund raising efforts from it's current personal emphasis* to one of reaching out to lost humanity.

By faith, we have ordered a print run of one hundred thousand copies of "The Mind of Christ".

We are asking that you would honor Carlye's desire by giving a generous gift/donation to help cover the cost of printing and distribution of thIs heart touching and truth filled booklet.

This will be her legacy.

GIFT/DONATION 

You may give a gift here on the GoFundMe siteor you may send a tax deductible donation by check or money order directly to:

Philippians Two Five Publishing P.O. Box 1011Ukiah, CA 95482

*Please note that after taking care of the her medical and end of life expenses, all remaining funds will be applied towards the publishing ministry that she has built up over all these years.

Thank you in advance for your generosity and please continue your faith filled prayers.

Cheers and blessings,Danny Strever  805.729.1754
DECEMBER 23, 2020
CARLYE'S BATTLE WITH BRAIN CANCER 
UPDATE REPORT & APPEAL**
Friends,
Thank you for praying for Carlye during this extremely difficult time in her life.
Please continue lifting her up to Jesus who intercedes for everyone of us.
In July, Carlye and I were informed by physicians that her death was imminent.
The heartbreaking news that she had 1-2 weeks to live and at most 8 weeks was devastating.
This Christmas Eve will be twenty one weeks since that awful pronouncement. 
The God of Heaven is the one who determines the number of our days, it does not fall into the realm of fallen humanity.
He still has a work for Carlye to do in His vineyard and she lives on!
Read Psalm 90:10, James 4:14 and Job 14:5
For ten years she has donated her time, energy and personal finances towards the production of truth filled publications, websites and symposiums.   
Many of you have benefited from her heartfelt work in helping people to have a clearer understanding of the government and character of God and how to avoid the many traps that satan has laid for all of us along the way to our heavenly home.
In that light, here is our website's audio book link to Carlye's favorite volumes.
May they be a blessing to you in your daily walk with Jesus.
http://www.lastgenerationforchrist.org/egw-mp3-1
The vast majority of you have read our published material and/or watched the livestream symposiums.
Website:
http://www.lastgenerationforchrist.org/
Publications:
http://www.lastgenerationforchrist.org/documents
Symposiums:
http://www.lastgenerationforchrist.org/lgt-symposium
We are thankful for His mercy, kindness, encouragement and continued watch care over us.
Day by day, I am grateful for the golden moments of her presence beside me:
To hear her voice, to see her smile, to hear her laugh, to smell her essence, to feel her touch as she holds my hand, readIng God's word together along with drawing close to her as she whispers a prayer of submission to her Creator the Master of the Universe.
APPEAL**
In addition to all the traumatic things that have already happened to Carlye, we have recently received a significant financial blow.
An astronomical increase in the cost of critical services plus large unexpected bills has essentially wiped out our combined monthly income for the year ahead.
For those who have and are participating in systematic benevolence, please continue in your commitment to help us by your giving.
For others who gave a gift, please do so again and for those who have yet to give please become part of this most worthy endeavor by giving a donation to reach the GoFundMe goal.
Here is the link:
https://www.gofundme.com/f/carlye-hummelstrever-brain-cancer-battle/donate
or give directly by check or money order to:
Danny Strever
715 Doolan Canyon Drive
Ukiah, California 95482
USA
Please pass this report & appeal along to your network of contacts via all communication methods available to you.
Thank you for your generosity.
Cheers and blessings,
Danny Strever
Webmaster note: We were honored to again help Carlye in her last wish to publish  "THE MIND OF CHRIST" 
Please - pray that you can do so, also.