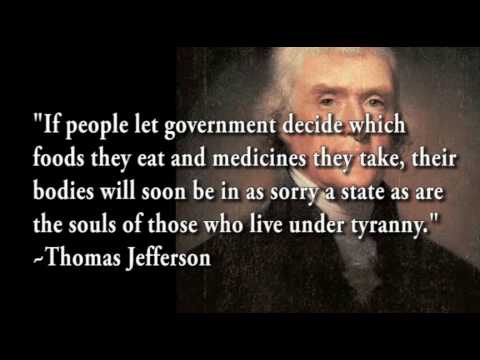 Medical Tyranny?
On October 13, 2013, an Ohio appellate court judge granted Maria Schimer, an attorney and licensed nurse, limited guardianship over Sarah Hershberger. The guardianship included the power to make medical decisions on her behalf over the objections of her parents.
Shortly after the court ruling, the guardian sent a taxi out to the family farm near the village of Spencer, Ohio to fetch Sarah and take her to the hospital in Akron for additional chemotherapy. When the cab arrived at the Medina County home located 35 miles southwest of the Cleveland metropolitan area, the family was gone.
"We were in Mexico three weeks," says Sarah's uncle, Isaac Hershberger. "We had to leave because if we stayed in the U.S., any hospital in the U.S. would report right back to Akron Children's".
"If we could just be left alone, that's what we're asking for," says Mr. Hershberger.
A few weeks later, pursuant to a welfare check on Sarah, deputy sheriffs went to the farm to find the place unoccupied. No one in the Amish community seemed to know where the Hershbergers were hiding out. If members of this Amish enclave knew the family's whereabouts, they weren't cooperating with the authorities. Attorneys for the Hershberger family appealed the guardianship ruling to the Ohio Supreme Court on issues related to religious freedom.
Eventually, the family won in court, and it was decided that they had a legal and constitutional right to treat the cancer as they saw fit.
ZIR4STBUIEOXNVR34FAF2TATHY.jpg
In October 2015, MRIs and blood work performed at the Cleveland Clinic revealed that Sarah Hershberrger showed no signs of cancer, and appeared to be in perfect health. As a result of these medical tests, the family judge ended the court-ordered guardianship of the Amish girl.
Now, six years later, Sarah is not only still alive, but she is actually entirely healthy, and cancer-free. She was treated with non-toxic therapies.
The mainstream media has been very pessimistic and cynical about Sarah's case, and many of the media segments about her suggest that her family is irresponsible and that she is essentially on her deathbed. However, this is not the case, she is now healthy and has beaten cancer because her and her family decided to stand up against the strong-arm tactics of the state.
Chemo, Cure or Killer?
Missing from this discussion about Sarah Hershberger's illness, her family's faith in God, and the Hospital's belief that they should have the final say over her treatment, is the fact that Chemotherapy has been shown in a recent UK study to kill almost 50% of its patients.
Researchers from Public Health England and Cancer Research UK performed a groundbreaking study examining for the first time the numbers of cancer patients who died within 30 days of beginning chemotherapy — indicating the treatment, not the cancer, was the cause of death.
Looking at those death rates in hospitals across the U.K., researchers found an alarming mortality rate associated with chemotherapy. Does it help some people? Certainly. But it should not be forced on people and families by an ever-encroaching state.
Having a free society means that people need to be free to take risks, including risks with their family when they are suitable and loving parents who will take those risks out of a position of love and belief.
It's one thing for society, government, for experts to overrule parents who are abusive, or who are neglectful or who perhaps lack the capacity to properly care for their children, but it's quite another to force an Amish family to conform to your ideas of what's best. In our opinion, that is a huge violation of family freedom, and their religious liberty. It is essentially medical tyranny.
We are grateful to God for Sarah's current recovery. May she have a full productive life.