`

   Have End-Time Deceptions Arrived?
How much influence will Artifical Intelligence have on our understanding of reality? ONLY trusting completely on God's Word will we be secure in Truth.
Most People Don't Even Realize What's Coming
WHAT ABOUT MEDIA?
A while ago, a friend sent me a secular video - non professional - of a new YouTube link concerning the rapid rise of AI (artificial intelligence) in media presentations - even real time presentations. Definitely a blurring of deception with reality! The last 2 minutes of this 11+ minute presentation is rather hokey but the first part is alarming. 
We are going to share that video below but first a note. 
This presentation is laced with a promotion of alien intelligence and one wonders to what extent "that power" might be involved. Detailed on the back cover of Lewis and Shreckhise's book, UFO, End-Time Delusion,are the questions;  "Why is the 'alien intelligence/presence' being channeled by psychics detailing the "true" nature of God and alternative roads to salvation. Why the heavy link with Eastern Mysticism and New Agers?" 
Is there a commonality with "aliens" and satanic forces - and artificial intelligence? 
It appears that may very well be the case.
What can we can take away from this presentation?  No longer can we trust what we see or hear via media, and that deception will grow as technology advances. Will our other senses be so decieved?
The first 7 minutes on the video below are worth watching and considering. 
The remaining 5+ minute video is not connected or worth watching.
Nothing Is Real Anymore..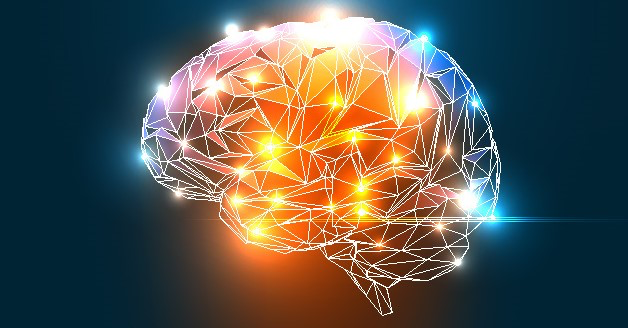 Powerful New Algorithm Is a Big Step Towards Whole-Brain Simulation 

This is a link to an article posted March 2018 showing a substantial increase in AI technology. Get Ready, get ready.
Brain-Based Circuitry Just Made Artificial Intelligence A Whole Lot Faster
Consider this -
Some quotes from Matthew 24 and Ephesians 6.
In Matthew 24 Jesus mentions or refers to "deception" just before His magnificent return - six times!
4 And Jesus answered and said unto them, Take heed that no man deceive you.
5 For many shall come in my name, saying, I am Christ; and shall deceive many.
11 And many false prophets shall rise, and shall deceive many.
23 Then if any man shall say unto you, Lo, here is Christ, or there; believe it not.
24 For there shall arise false Christs, and false prophets, and shall shew great signs and wonders; insomuch that, if it were possible, they shall deceive the very elect.
25 Behold, I have told you before.
26 Wherefore if they shall say unto you, Behold, he is in the desert; go not forth: behold, he is in the secret chambers; believe it not. 
30 And then shall appear the sign of the Son of man in heaven: and then shall all the tribes of the earth mourn, and they shall see the Son of man coming in the clouds of heaven with power and great glory.
31 And he shall send his angels with a great sound of a trumpet, and they shall gather together his elect from the four winds, from one end of heaven to the other.
32 Now learn a parable of the fig tree; When his branch is yet tender, and putteth forth leaves, ye know that summer is nigh:
33 So likewise ye, when ye shall see all these things, know that it is near, even at the doors.
 "For we wrestle not against flesh and blood, but against principalities, against powers, against the rulers of the darkness of this world, against spiritual wickedness in high places." Ephesians 6:12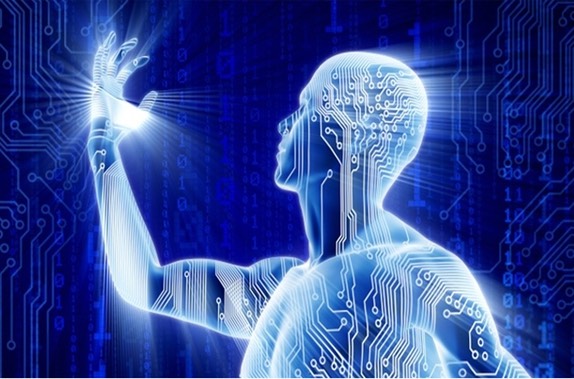 Transhumanism is Definitely Coming
May, 2018 Gerry Wagoner
Additional thoughts from Ellen White.
He [satan] seeks to bewitch the senses, as he does in saying, "Lo, here is Christ, or there." There will be every fiction and devising of Satan to lead persons astray, but the word is, "Believe it not. For there shall arise false Christs, and false prophets, and shall shew great signs and wonders; insomuch that, if it were possible, they shall deceive the very elect. Behold, I have told you before. Wherefore if they shall say unto you, Behold, he is in the desert; go not forth: behold, he is in the secret chambers; believe it not" (Matthew 24:23-26).  {3SM 317.3}  
His effort to deceive our first parents was successful. Made in the image of God, the human family lost their innocence, became transgressors, and as disloyal subjects began their downward career. Satan gained control of man's power of action. Through the senses he influenced the mind.  {UL 41.3}  
"Only those who have been diligent students of the Scriptures and who have received the love of the truth will be shielded from the powerful delusion that takes the world captive. By the Bible testimony these will detect the deceiver in his disguise. To all the testing time will come. By the sifting of temptation the genuine Christian will be revealed. Are the people of God now so firmly established upon His word that they would not yield to the evidence of their senses? Would they, in such a crisis, cling to the Bible and the Bible only? Satan will, if possible, prevent them from obtaining a preparation to stand in that day. He will so arrange affairs as to hedge up their way, entangle them with earthly treasures, cause them to carry a heavy, wearisome burden, that their hearts may be overcharged with the cares of this life and the day of trial may come upon them as a thief."-{GC 625.3}