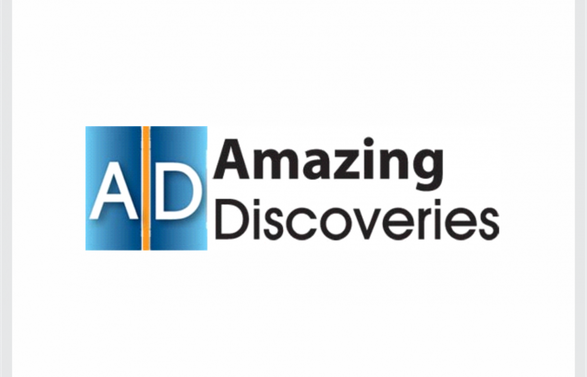 Amazing DiscoveriesPROPHECY EPORT
EXPOSING DECEPTION. AFFIRMING THE TRUT
In this edition of the AD Prophecy Report we review major prophetic events from Nov 2020.  


Prophecy was given for a reason:
"Now I tell you before it come, that, when it is come to pass, ye may believe that I am he."
John 13:19
verview
Nov 20

The War On Free Speech Escalates Across the Globe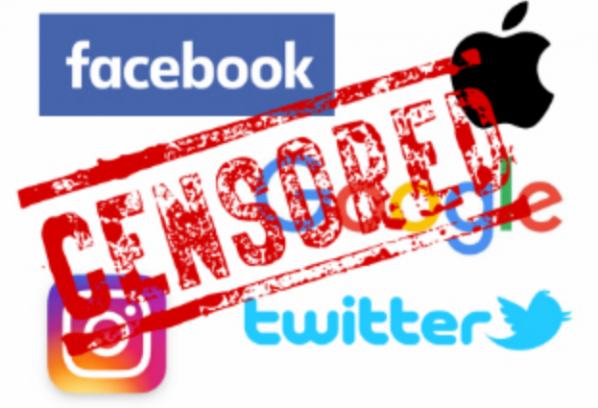 "Orbo Ab Chao" or "Order From Chaos" is one of the mantras of the highest ranking Freemasons and Jesuits in the world. The concept is to manufacture so much chaos that the world demands stability, and once the population is exhausted enough to accept anything, the "order" that is offered is one that only favors the Papacy. This philosophy is being implemented across the globe right now.

The chaos created by the public health crisis is offering governments across the world an opportunity to aggressively broaden their powers to levels that would never be allowed under normal conditions. Restrictions such as physical distancing and limits on travel are now moving towards limits of a different type: limits on free speech. 

The term slippery slope seems to apply in this case. As each day passes, more and more individual liberties and rights are being replaced by community-based liberties and rights where being "respectful" replaces the ability to speak the truth. 
As the world becomes increasingly divided, the pressure to enforce "China-like" measures are gaining traction with world leaders. This has been verified by the independent freedom watchdog organization, Freedom House, who identified that governments around the world are becoming increasingly "authoritarian" in regards to  information and speech. Just one example came as recently as Nov 1st, Canadian Prime Minister, Justin Trudeau, speaking to reporters stated that free speech is "not without limits", further opening the door to remove one of the most fundamental individual rights: the right to free speech.  
One Mind: The UN & Catholic Social Doctrine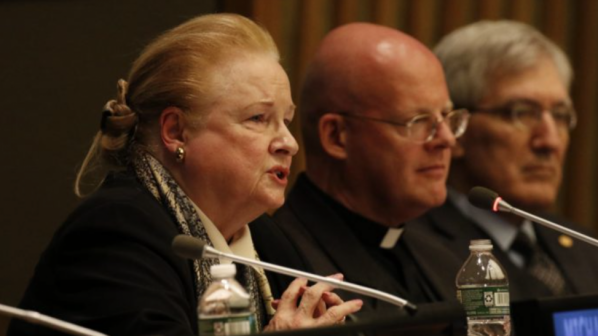 Recent comments made by Archbishop Gabriele Caccia, the Vatican ambassador to the United Nations, have brought to light just how closely these two organizations are tied together. Since its inception in the late 1940's the UN has promoted an agenda based on four principals, "peace and security", "human rights", "rule of law", and social "development".  All of these principles, when studied closely, mirror the same ideologies as the Papacy. Caccia said as much when he mentioned that the four foundational pillars of the UN represent "deep convergences and sympathies" between the goals of the U.N. and the work of the Catholic Church. These pillars, as stated by Caccia, are deeply rooted in the social justice movements that are based on Jesuit 'liberation theology' and the catholic social doctrine of "common good". 
 
Archbishop Caccia's comments on the longstanding synergies between the Papacy and the UN, along with the United States now being fully under Roman Catholic leadership, it's becoming more and more clear that a global shift towards a society based on the catholic version of "common good" is coming right to our doorstep. 
How much longer until the image of the beast is formed?

The End of Cash: World Powers Pushing Digital Currencies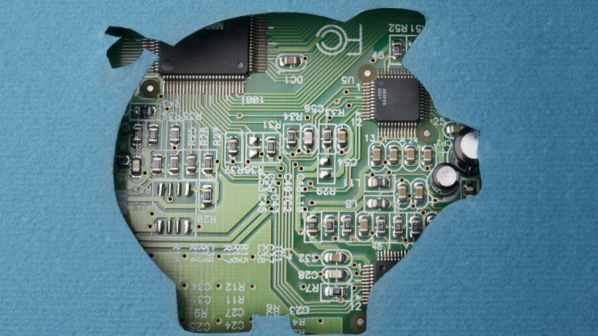 Revelation 13:17 speaks of a time when "no man might buy or sell, save he that had the mark", indicating that a time would come when the ability for God's people to transact without restrictions would come to an end. But what would this look like in reality? How would the financial systems and governments have to change in order for a person's financial life to be turned off like a light switch? One of the main components: Digital currencies.
In an effort to eliminate cash and move to a fully digital payment platform, almost every first world nation on the planet is moving toward the issuance of a government-backed digital currency. This includes the United States, Canada, the UK, France, German, Japan, China and many others. Many programs are being rolled out to "test run" these digital currencies with the IMF and the World Bank issuing global rules to provide a framework for what is called "central bank digital currencies" (or CBDC). 
In essence, these digital currencies will move to replace all forms of physical currencies and be the currency that governments will use to dispense Universal Basic Income (UBI) programs. The warning signs of this are everywhere. UBI has been a goal of the papacy for many years. In fact, the very name Catholic means universal. Essentially, what will come out of these digital currencies is the Universal (Catholic) Basic Income programs, where the whole world will be fed at the hands of the church/state system. If an individual does not uphold the community standards of "common good", their digital identity and ability to purchase will be turned off. No buy, no sell.

Top Prophetic News Events

Here's a look at the top prophetic events in November of 2020.

November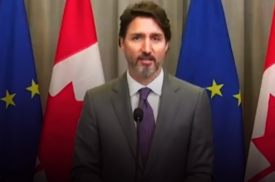 Free speech is "not without limits" says Trudeau


Prime Minister Justin Trudeau told reporters that free speech is "not without limits" in response to a question about the Charlie Hebdo Muhammad caricatures and the terrorist attacks in France.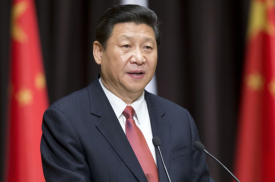 China Should Take Part in Creating Global Regulatory Framework for Digital Currency, Xi Says


"We need to take advantage of the momentum and accelerate the digitalization of various fields including our economy, society and government, as well as proactively participate in creating the international regulatory framework on digital currency and digital tax," Xi said in his statement on Saturday titled "Issues on National Medium and Long-Term Social and Economic Strategies."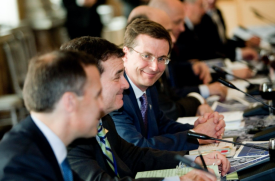 Bank of Canada Governor Says Digital Dollar Project Moving Past Trial Stage

The digital dollar project, he said, is now moving beyond the proof-of-concept stage and closer to being ready for launch. However, the governor deflated expectations, saying he thought there isn't a need for one "right now."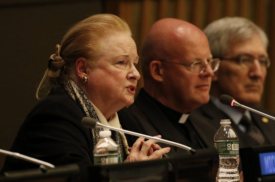 'Catholics are like the leaven in the loaf' of U.N.'s work, says Glendon

Caccia said the four establishing pillars of the U.N. overlap with Catholic social teaching. There are "deep convergences and sympathies" between the goals of the U.N. and the work of the Catholic Church, he said.


Want Access To Even More Prophetic News?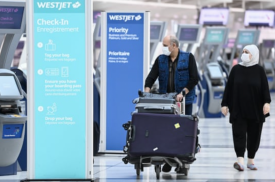 Digital 'health passport' trials under way to aid reopening of borders


"Some countries are going to probably say, 'OK, I want to see documentation you've gotten one of these vaccines, but not one of those vaccines'." 

Pointing to existing requirements in a number of countries, notably paper-based evidence of a yellow fever vaccination, Meyer said similar proof – held digitally – for coronavirus could soon be required to travel for "the foreseeable future".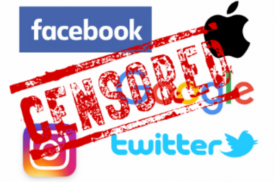 Governments Use Pandemic To Crack Down On Online Dissent: Watchdog


The report said these trends are showing a growing trend toward Chinese-style "digital authoritarianism" globally and a "splintering" of the internet as each government imposes its own regulations.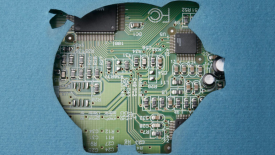 IMF, World Bank, G20 Countries to Create Central Bank Digital Currency Rules


According to the report, by the end of 2022 the G20 members, the IMF, the World Bank and the BIS will have completed regulatory stablecoin frameworks and research and selection of CBDC designs, technologies and experiments. 
We need your help to reach more souls.
Contact us
Phone: 1-866-572-9457 | amazingdiscoveries.org | 
Main Office / Mission School: 3222 Horsefly Road, 150 Mile House, BC V0K 2G0 
Mailing address: Box 860 150 Mile House, BC V0K 2G0 
US Mailing address: Box 3140 Blaine, WA 98231
copyright © Amazing Discoveries International Ministries 2020, All rights reserved.
Amazing Discoveries, PO Box 860, 150 Mile House, BC V0K 2G0, Canada
You may unsubscribe or change your contact details at any time.