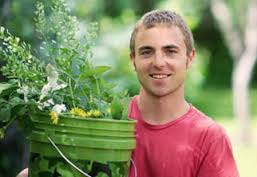 In this wild edibles video mini series, author Sergei Boutenko discussing how to forage, clean, and prepare common weeds and wild edibles safely and responsibly. This series is great for those interested in survival, foraging, homesteading, gardening, and nutrition.
(part 1 of 4)
(part 2 of 4)
(part 3 of 4)
(part 4 of 4)
More Sergi Boutenko  videos below
How to Choose Greens for a Green Smoothie
Sergei Boutenko discusses some common greens found in a super market that CAN and SHOULD be used in green smoothies!

Green Smoothie Power with Sergei Boutenko
Greens can save your life! Learn how greens and wild edibles can transform the way you feel while simultaneously pleasing your taste buds in this green lecture and smoothie demo.