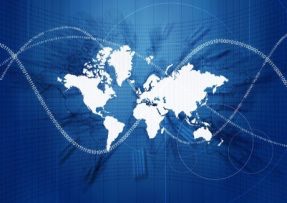 Michael Snyder July 2019
Let me warn you right up front – the information in this article might freak you out.  If what some experts are telling us is true, a global food crisis appears to be inevitable.  Even during good years we have a really difficult time feeding everyone on the planet, and now a major climate shift appears to be happening.  Our sun has become exceedingly quiet, and many experts believe that this is a sign that a solar minimum is now upon us.  Of course we have seen solar minimums happen quite regularly in the past, and if this is just a normal solar minimum then conditions should begin to return to normal after a couple of years.  Unfortunately, evidence continues to mount that we have entered what is known as a "grand solar minimum".  In fact, Professor Valentina Zharkova says that what we are facing is a "super grand solar minimum", (see article and video below) and if that is true we are going to be facing climate chaos like we have never seen before.  During previous "grand solar minimums" the globe was gripped by devastating famines and vast numbers of people died.  Could a similar scenario potentially be in our future?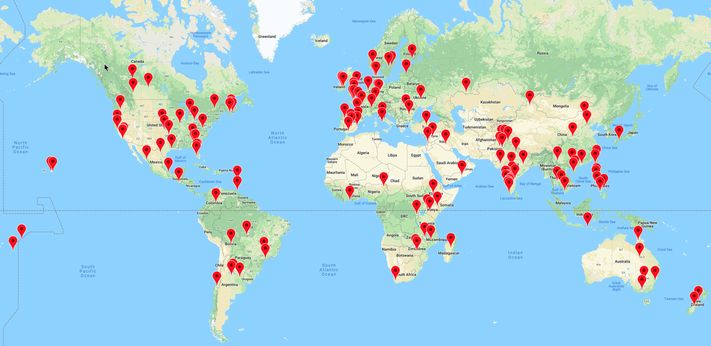 Ice Age Farmer has compiled a "Grand Solar Minimum Crop Loss Map" which you can view right here, and I appreciate our friends at ANP for pointing it out to us.  Ice Age Farmer's map shows that there are literally dozens of locations all over the globe right now that are reporting significant crop losses, and this is really unlike anything we have ever seen before.  Some parts of our planet are dealing with horrific drought, but in the middle of the United States it just won't stop raining.  In some areas of the world it is too cold, while others are experiencing record heat.  Everywhere we look we see extremes, and the behavior of our sun is the primary reason this is happening.
Last November I warned that we could be facing one of the coldest winters in modern times, and that is precisely what happened.  Back then top scientists were warning us that a solar minimum had arrived, and since that time the behavior of the sun has continued to confirm that hypothesis…
The surface of the sun is normally a roiling, super-heated hellscape.
But Nasa images have revealed that the face of our star is looking ominously calm right now, prompting claims it's reached a stage of its cycle called the solar minimum.
During the minimum, there are significantly fewer sunspots and its magnetic field weakens, allowing cosmic rays from outside our solar system to rain down on Earth.
This solar minimum came early, and that is exactly what we would expect if we were entering a "grand solar minimum".  Perhaps the best known "grand solar minimum" in our history was the Maunder Minimum which stretched from 1645 to 1715…
The last time a deep solar minimum was in effect was the Maunder minimum, which saw seven decades of freezing weather, began in 1645 and lasted through to 1715, and happened when sunspots were exceedingly rare.
During this period, temperatures dropped globally by 1.3 degrees celsius leading to shorter seasons and ultimately food shortages.
The food shortages during the Maunder Minimum were quite severe, and the global death toll was enormous.
Could we be facing a similar scenario this time around?
Actually, economist Martin Armstrong seems to believe that it could be even worse…
The Maunder Minimum created such a deep cold in Europe and extreme weather events elsewhere that what unfolds is a series of droughts, floods, and harvest failures. Historically, this leads to massive migrations, wars and revolutions. The fatal synergy between human and natural disasters eradicated perhaps one-third of the human population during the last event and this time we are crashing more rapidly than before. Therefore, we may exceed more than a reduction in population of one-third and reach the levels of the 14th century of 50%, which was also combined with the Black Plague.
Without a doubt, our planet is behaving very strangely right now, and reports of crop failures are regularly coming in from all over the planet.
Just check out these examples…
That layer of stress on the agricultural industry is only intensified when you zoom out to the international level, where farmers around the world are facing various dire situations. As one North Dakota farmer and Twitter user Jordan Gackle pointed out in a recent thread: Drought is continuing to disrupt wheat crops in Australia forcing the country to import some of its wheat from Canada. Some farmers in Canada are now reporting long stretches without rain under the hashtag #drought19. Head over to China and you'll find that a legion of fall armyworms are spreading rapidly and devouring key grain crops.
It is becoming quite clear that food prices are going to rise substantially and that the world is going to produce a lot less food than it normally does this year.
And as I noted earlier, we have a tough time feeding everyone on the planet even during ideal conditions.  Sadly, this even includes the United States…
In fact, it's not just older Americans who are already suffering from hunger and malnourishment, with this 2017 story over at Feeding America reporting that more than 41 million Americans were suffering from hunger daily, including more than 13 million children, with this National Geographic story reporting that 1 out of every 6 Americans aren't getting enough to eat.
So what will things look like if global food production drops 10 percent, 20 percent or even more?
We have never had to deal with anything like this in modern times, and meanwhile the population of the planet has grown from 1.6 billion in 1900 to 7.5 billion today.
We have entered the time of "the perfect storm", and we are going to start to witness things happen that many people would consider to be unimaginable.
I truly hope that things will not be as bad as some of the experts are suggesting.  But as far as crop failures are concerned, we don't have to speculate.  They are happening right now all over the planet, and that means that global food supplies are going to get tighter and tighter in the months ahead.
PROFESSOR VALENTINA ZHARKOVA BREAKS HER SILENCE AND CONFIRMS "SUPER" GRAND SOLAR MINIMUM
November 2018
Professor Valentina Zharkova gave a presentation of her Climate and the Solar Magnetic Field hypothesis at the Global Warming Policy Foundation in October, 2018. The information she unveiled should shake/wake you up.
Zharkova was one of only two scientists to correctly predict solar cycle 24 would be weaker than cycle 23 — in fact, only 2 out of 150 models predicted this.
Zharkova's models have run at a 97% accuracy and now suggest a Super Grand Solar Minimum is on the cards beginning 2020.
Grand Solar Minimums are prolonged periods of reduced solar activity, and in the past have gone hand-in-hand with times of global cooling.

The last time we had a GSM (the Maunder Minimum) only two magnetic fields of the sun went out of phase.
This time, all four magnetic fields are going out of phase.
If the world was looking for an Epiphany moment, this should be it.
Even if you believe the IPCC's worst case scenario, Zharkova's analysis blows any 'warming' out of the water.
Lee Wheelbarger sums it up: "even if the IPCC's worst case scenarios are seen, that's only a 1.5 watts per square meter increase. Zharkova's analysis shows a 8 watts per square meter decrease in TSI to the planet."


Forget the arguments, debates and attempts to win over AGW alarmists — and just prepare.
Here's a great (and relatively brief) video explanation of Zharkova's presentation from Diamond and Lee Wheelbarger:

*BREAKING NEWS* Grand Solar Minimum CONFIRMED - Professor Valentina Zharkova Breaks Her Silence
Webmaster note: about 6 and 16 minutes into the presentation coarse  language is spoken.
Professor Valentina Zharkova gave a presentation of her Climate and the Solar Magnetic Field hypothesis at the Global Warming Policy Foundation in October, 2018. Ad what she discovered is a Boom Boom Boom Boom. Prepare Now Folks - Lee Wheelbarger and I break it down. Join Us, Professor Valentina Zharkova: The Solar Magnet Field and the Terrestrial Climate https://www.youtube.com/watch?v=M_yqI...

Oppenheimer Ranch Project Nov  2018
FULL PRESENTATION BELOW 
Webmaster note:  I'm sorry for some coarse words spoken in the presentation.
Professor Valentina Zharkova gave a presentation of her Climate and the Solar Magnetic Field hypothesis at the Global Warming Policy Foundation in October, 2018. Principal component analysis (PCA) of the solar background magnetic field observed from the Earth, revealed four pairs of dynamo waves, the pair with the highest eigen values are called principal components (PCs). PCs are shown to be produced by magnetic dipoles in inner and outer layers of the Sun, while the second pair of waves is assumed produced by quadruple magnetic sources and so on. The PC waves produced by a magnetic dipole and their summary curve were described analytically and shown to be closely related to the average sunspot number index used for description of solar activity. Based on this correlation, the summary curve was used for the prediction of long-term solar activity on a millennial timescale. This prediction revealed the presence of a grand cycle of 350-400 years, with a remarkable resemblance to the sunspot and terrestrial activity features reported in the past millennia: Maunder (grand) Minimum (1645-1715), Wolf (grand) minimum (1200), Oort (grand) minimum (1010-1050), Homer (grand) minimum (800-900 BC); the medieval (900-1200) warm period, Roman (400-10BC) and other warm periods. This approach also predicts the modern grand minimum upcoming in 2020-2055. By utilising the two principal components of solar magnetic field oscillations and their summary curve, we extrapolate the solar activity backwards one hundred millennia and derive weaker oscillations with a period of 2000-2100years (a super-grand cycle) reflecting variations of magnetic field magnitude. The last super-grand minimum occurred during Maunder Minimum with magnetic field gro wing for 500 years (until ~2150) and decreasing for another 500 years. The most likely nature of this interaction will be discussed and used to explain long-term variations of solar magnetic field and irradiance observed from the Earth.
Is an Ice Age Coming? 

SIX FEET OF HAIL BURIES THE MEXICAN CITY OF GUADALAJAR — GRAND SOLAR MINIMUM
July 1, 2019
Mexico was hit by a freak early morning storm on Sunday that saw hail pile up to over 6 feet (1.8 m) in and around the city of Guadalajar.
Roads were blocked and extensive damage was reported following the monster hail that struck at 01:00 AM Sunday (local time). And while seasonal hail storms do occur, there is no record of anything this heavy.
"I've never seen such scenes in Guadalajara," Jalisco state governor Enrique Alfaro said. "These are never-before-seen natural phenomena. It's incredible."
Streets were quickly transformed into rivers of dense, fast-moving hail, trapping drivers in their vehicles and forcing numerous rescue operations.
This is likely a sign of Climate Change, only not as most folks know it — this is a Grand Solar Minimum.
The sun is shutting down (relatively).
Low solar activity is reverting the jet streams to a meridional (wavy) flow, which in turn is diverting rare and extreme weather fronts to unsuspecting regions — these are often very-localised, too.
These boundaries between different weather patterns are also becoming more pronounced/extreme.
In addition, we're seeing more cloud nucleation due to increasing Cosmic Rays (Svensmark et al).
While research by Scott et al, 2014 suggests that solar wind controls lightning on Earth, so an "increase in Galactic Cosmic Ray flux may directly trigger lightning through 'runaway breakdown' of electrons." 


If we are indeed entering the next GSM, we should expect localised extreme events, such as the hail in Mexico, to increase in the coming years as the sun continues its shutdown.


Even NASA now appear on-board, with their solar cycle 25 forecast revealing it'll be the sun's weakest cycle for the last 200 years:
The cold times are returning.


Crops are already being lost.


Prepare.